Buying a used car is a popular, but tricky decision to make. While you usually end up saving a stack of money, the risk for buying a faulty car is still there. Our used car dealership serving Fairfield OH wants to make sure that you don't regret your decisions, so we have put together this list of 10 steps to help make sure that you have the best used car-buying experience possible.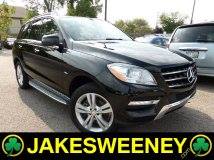 Step 1: Decide on your budget.
This first thing that you should do, before stepping foot on that lot and falling in love with a car, is to decide how much money you would like to put towards this big purchase. A general rule that many follow is to not exceed 20% of your take-home pay. This way, you can let your heart fall for a vehicle that lets you avoid going in over your head. It also helps you narrow down where to start your search and they types of cars to look at.
Step 2: Create a list of potential cars.
Once you have decided on a budget, you can then go and pick out a few cars that fit both this cash limit and your needs. We recommend building a list of around three target cars that fit these criteria.
Step 3: Check out the prices and reviews for these cars.
Make sure that the cars on your list fit in your budget, and also get good reviews from current owners. You also want to look into the dependability of these cars to make sure that they are still quality vehicles by the time they are on their second or third owner.
Step 4: Find used cars in your area.
This, you don't even have to worry about. If you are in the Fairfield OH area, our extensive lot of used cars is sure to include at least of of those vehicles on your target list. You want to make sure that the dealership that you choose is reliable and honest and offers cars at great prices, all qualities that we live by. This is also the time to consider whether you would like to purchase a certified pre-owned car.
Step 5: Check the vehicle history report of the cars you have found.
Once you have found the exact cars that you want to consider, we recommend obtaining a vehicle history report for those specific cars. This is important to do before even contacting the dealer because if there is a negative report, you should not continue pursuing those cars. There are many different companies that sell vehicle history reports, and they can all be accessed by providing the VIN number on the vehicle.
Step 6: Contact the dealership.
Once you are confident in the history of these cars, go ahead and give the dealership a call. This way you can start to establish a relationship with the seller and verify advertised information. Sometimes the dealer will mention something about the car that you didn't know before, and it might be a dealbreaker. That is exactly why it is important to call ahead of time. Have a list of questions ready, and ask all of the information that you deem important to know about this car.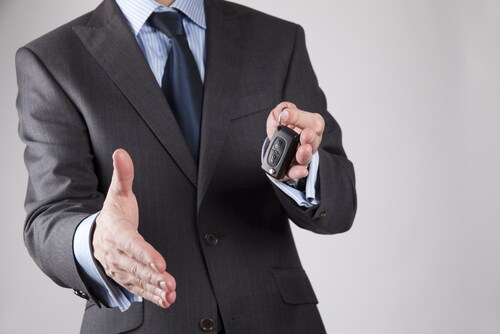 Step 7: Set up and complete a test-drive on your target cars.
Schedule a test drive during the daytime so that you can see the car and all of its features in daylight. Make sure to test these cars out different conditions that you know that you encounter on your daily commute.
Step 8: Arrange for an inspection if you feel necessary.
If you are still unsure of the car's condition and reliability, a pre-purchase inspection can help ease your worry. I you have decided on a certified pre-owned car, however, this is not necessary as these cars have undergone extensive inspections already.
Step 9: Negotiate a deal.
Negotiating can seem like a long and stressful ordeal, but when you go into it prepared it is much more bearable. Some things to remember include only negotiating with a salesperson you feel comfortable with, deciding ahead of time how high you will go, and being patient.
Step 10: Close the deal that is best for you.
This step is mostly self explanatory! Make sure to thoroughly read everything that you sign, and that you know exactly how much you will be paying.
Buy Your Used Car At Our Dealership Serving Fairfield OH
Now that you know how to go about it, get out there and get your used car! We would love to be a stop on your journey. Come in for a visit or call us at 513-782-0000 with any questions or concerns. We would love to be the trusted dealership that you purchase your used car from.