At Jake Sweeney Used Car Superstore, we want your car. Yes, you read that correctly, we want YOUR car. If you are in need of a new car, our Cincinnati used car finance center will buy back your car and give you a cash offer in 30 minutes or less. This service is available at any Jake Sweeney location, so there's no reason to pass it up.
We Buy Back Any Car!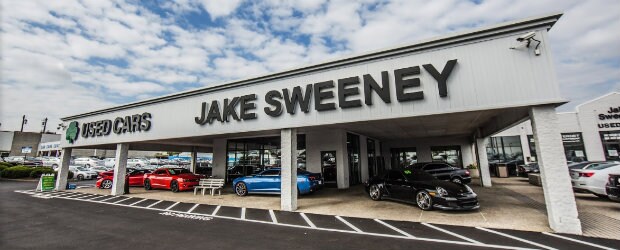 For those Cincinnati shoppers who would like to value their trade, we make it simple to do so. By filling out a form which lets us know about your vehicle, we are able to give a cash offer that is fast and fair. We never want shoppers to have an incredible buying experience, all while saving as much money as possible. By buying back vehicle's, we are able to help you put money towards a new car.
Our finance center is always eager to help. No matter if your credit is challenged or perfect, we are able to help. We also offer a separate inventory that is stocked with vehicles that are suitable for credit-challenged buyers. We are extremely proud of our financial experts, as they work hard to get shoppers a deal that is tough to beat.
To learn more about our dealership and how we can help get you money for your trade-in, please feel free to contact Jake Sweeney Used Car Superstore by calling us at (877) 803-1189.