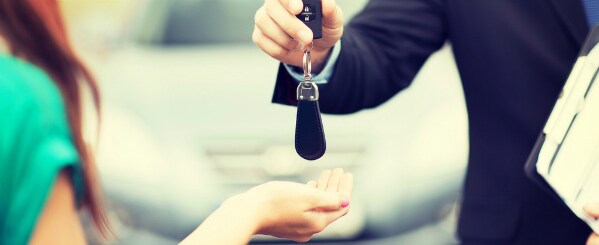 You've finally found the perfect pre-owned car for your needs, but now what? How do you pay for it without handing over your life's earnings in one sitting? Our Cincinnati used car dealer has a Financing Department that will take care of that for you in a way that is best for you and your lifestyle. Our friendly and professional staff will take this otherwise stressful and anxiety-inducing process and turn it into a quick and pleasant one.
Leave our lot and drive around Cincinnati with confidence that you have gotten the best financial arrangement. Our financial experts will provide fast and convenient financing, and even arrange for your bank approval to come back to us in minutes.  Want to make your process even faster? Fill out our 30 second online credit application. It is secure and private and saves time.
Our Cincinnati Used Car Dealer Will Get You Great Rates
Our straightforward and honest customer approach is sure to be just what you need while we figure out your payment options. We will also work with your credit, no matter what, and try to get you the best deal possible. Want to start your financing process? Call us at 513-782-0000 or visit our convenient location to get the ball rolling!