At Jake Sweeney Used Car Superstore, our dedication to service reaches every department. When you visit us, you'll find a willing and able sales team ready to listen to and accommodate your needs. When you turn to our service department, our trained technicians will be able to repair your car, truck, van, or SUV and get it running just like the day you drove it off the lot. Why would our finance team be any different? At our used car dealer in Cincinnati, we want to ensure that you drive off in a vehicle you love, and our finance experts are a huge part of that goal!
You've browsed our inventory online. You've picked out the perfect set of wheels. You've taken it for a test drive and confirmed-it's the one! Now what? Our finance team is happy to walk you through the steps to get the financing you need to drive off in your new-to-you vehicle. You can start by getting pre-approved for a car loan right on our website! It's as easy as filling out a form on your computer before you even come to visit us.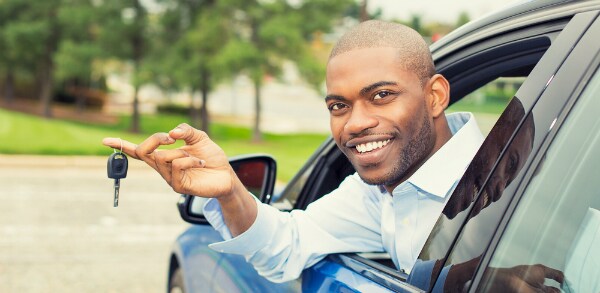 Come to Us If You're Credit Challenged!
In the interest of being as flexible as possible, we have a number of options available to Cincinnati shoppers who are interested in financing a used car, such as Smart Credit! We understand that sometimes financial roadblocks are inevitable and we do our best to try to accommodate everyone. That's why we also offer our Smart Credit program, a separate inventory stocked with vehicles that are suitable for credit-challenged buyers. They adhere to the same standards as every other car that's parked on our lot, but these have been specially selected. We say yes to automotive credit!
Everyone at our dealership is on your side. We want to get you the best deal possible so you can get your dream car at a great price! When you're ready to begin the buying process, visit Jake Sweeney Used Car Superstore. Our staff will be happy to help you!