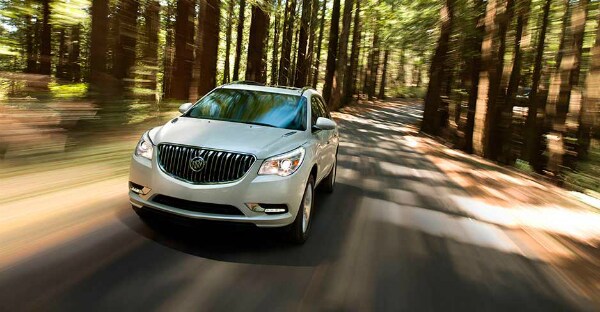 As one of the oldest car manufacturers in the United States, Buick knows a thing or two about crafting a hardy vehicle that's the perfect balance of durability and sophistication. Buick models have been as powerful as they are beautiful, offering excellent handling coupled with engines that make these vehicles a true delight to drive. Our Cincinnati used Buick dealer is excited to show these elegant vehicles to any shopper looking for the car or SUV that will carry them in comfort and style!
A Good Looking Legacy
If you're looking for unparalleled style, that's a strong suit of Buick's. After all, this is the manufacturer that introduced the Sweepspear- the unmistakable curved trim line along the side of classic Buick models that still heavily influences the way cars are sculpted today. No matter where you are, you can recognize a Buick: the signature waterfall grille and the majestic Trishield emblem being just two giveaways. With their unfailing dedication to aesthetics and head-turning design, you can count on a used Buick in Cincinnati to stun passersby.
If you're thinking that such sophistication may not hold up well over time, not to worry. Kelley Blue Book has put Buick models on its annual list of 5-year Cost to Own Awards time and time again. This means that after a careful analysis of data relating to depreciation, fuel costs, fees, and maintenance costs, Buick models have come out the other side as having a low cost of ownership over the projected span of 5 years. This makes it great for used car shoppers looking for a fantastic value!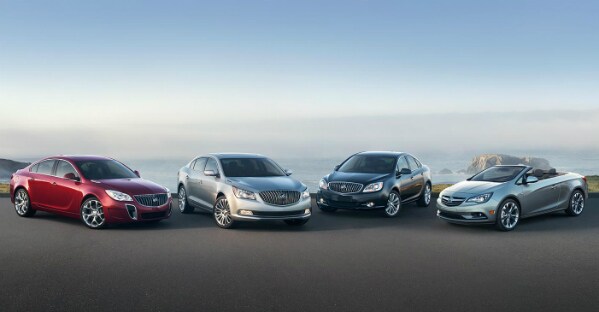 A New Kind of Space Exploration
Do you need some space? Go on then. Have some. One of the well-known traits of Buick vehicles is its spacious accommodation, so whether you're hauling around your crew in the Enclave SUV or high-tailing it with the 304-horsepower engine in the LaCrosse, you'll have the space you need to travel in comfort and bring everyone and everything you need.
Don't just take our word for it, though. Here are what some car experts have to say about Buick models and what they do for every driver:
"The Verano's ride quality is quite refined and compliant, with all but the largest of road imperfections smoothed over with ease. The cabin also remains suitably quiet, thanks to a liberal use of sound insulation and laminated front glass. All in all, the 2012 Buick Verano delivers considerable comfort whether on long road trips or running errands in urban settings." - Edmunds.com
"The 2013's ride is a more luxurious experience than before. It's less minivan and more Mercedes, with a new suspension package adding a sense of composure and solidity in how the car absorbs bumps. The Enclave is still a large SUV, but it feels nimbler than before, with fewer similarities to a minivan." Cars.com
Ready to test drive a luxurious classic-in-waiting? Contact Jake Sweeney Used Car Superstore today to set up a visit!