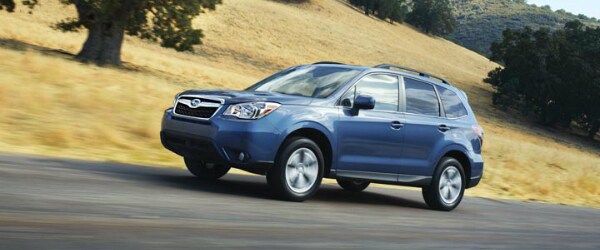 A Subaru is full of surprises. From the incredible capability in even the most unsuspecting sedan to the devoted cult following, a Subaru isn't just a choice- it's a lifestyle! Our Cincinnati used Subaru dealer offers a selection of fan favorites for savvy shoppers looking for competitive prices on these highly reliable vehicles.
Confidence at Every Corner
Subaru's motto is "confidence in motion," and it accurately pins down the feeling that Subaru drivers get when they're behind the wheel. The standard Symmetrical All-Wheel Drive is a Subaru exclusive that ensures superior stability and traction on the road by lying along the center of the vehicle. This way, the weight distribution works differently on a Subaru than it does on many other cars, optimizing traction, balance, and your subsequent driving experience.
Shoppers will also love what's at the heart of every Subaru: the SUBARU BOXER engine, a departure from the norm in powertrain design. Its horizontal layout means it's more balanced than an inline or V-type engine, which minimizes strain on the vehicle while making it possible to tackle those tight corners with ease. It's this type of innovative, outside-the-box thinking that has driven Subaru to prominence among drivers of all stripes. Whether you're looking for confident handling or excellent efficiency, expect both. It all flows out of that low center of gravity provided by an engine unlike any other.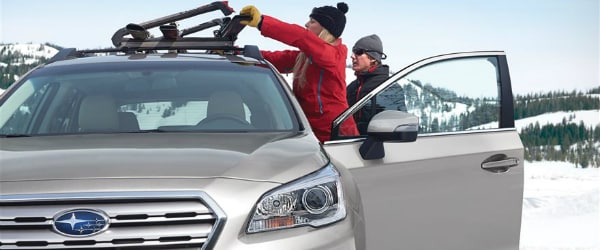 Explore for Longer
Used cars should be long-term investments, even though they are slightly older than the latest models. In that case, Cincinnati shoppers would do well to consider the used Subaru Impreza, which IHS automotive found to be among the longest-lasting vehicles on the road. In fact, 97% of Imprezas sold in the past 12 years are still on the road!
You can expect similar accolades for their other models as well- the amazing capability of the Outback and Forester just being a couple of examples. Check out what critics have to say about these unprecedented favorites!
"Subaru at its best!" - MotorTrend.com (2012 Outback)
"Much of the Subaru Forester's enduring appeal lies in the fact that it offers most of the traditional SUV attributes people really want and use -- full-time all-wheel drive, a little bit of extra ground clearance and hatchback utility -- without the bulk of a full-blown SUV." -Edmunds.com (2014 Outback)
To check out more from this eco-friendly, driver-dedicated brand, visit Jake Sweeney Used Car Superstore. We'll be happy to help you pick the Subaru for you!